Landscaping Croydon cr0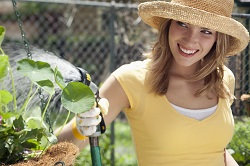 Hedge Trimming with Professional Gardeners Croydon CR0

When it comes to sculpting and shaping your garden, there are some gardening tasks that take more skill and expertise than others. Hedge trimming is one of those tasks that require a professional gardener in order for you to get excellent results. If you're looking for professionals to trim your hedges, then you've come to the right place. Our experts are available throughout Croydon CR0, and they bring with them years of experience in hedge trimming.

Our Experienced Gardeners Can Provide the Finest Solution

We understand just how important your garden is to you, which is why we'll always be diligent and precise when it comes to managing your hedges. Our team members have plenty of experience in dealing with all types of hedge species, so whatever your needs the chances are that we can help. We will offer practical advice on how best to shape and maintain your hedge according to its type and size, ensuring that you always get a pristine finish at an affordable price.
Get Access to All Types of Garden Care Services with Gardeners Croydon

Not only do we provide excellent hedge trimming services, but also all other kinds of garden care services. That includes weed control, lawn mowing, fertilization and more. So whatever kind of gardening work you need doing, get in touch with us today! Our staff are ready to offer you practical advice and solutions on how best to take care of your garden. We guarantee that after just one visit from our experienced gardeners in Croydon, you won't have to look any further for quality services. We strive for customer satisfaction every time! So don't hesitate - call us now on

or contact us through our website and get started on giving your garden the makeover it deserves!